VIP Table in Florence with bottle service
VIP Table in Florence with bottle service: Book a table, reserve top clubs in Florence!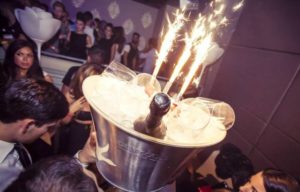 Don't you know where to go? Discover the best Nightlife in Florence, and book a VIP table with bottle service with a simple and transparent process.
Great bottle service for top clubs in Florence and easy booking through chatting with us on whatsapp. Simply start up a conversation: +39 3293627079
Searching for a great birthday night out? We provide easy access to the best night possible, we've worked tirelessly (and done plenty of "research") to provide this unforgettable experiences for each of our client.
Here are a few things we can do for you:
Find you the best venues
Plan your night out
Create custom table packages
Provide last minute booking support
We develop and maintain relationships with our venue partners to provide VIP treatment for all of our users, whether it's at an event, party, or private table on a night out.
How do know about everything that's going on in the city?
The best answer here is that they love going out, and because it's their job to know about everything going on. We are in constant contact with venue hosts, and have an insider knowledge of events happening in each venue for their city.
We are are a group of Florentine PR Managers with twenty years of experience and connections with the best venues of the city, including clubs, disco bars, restaurants, event venues. 
Book now a table with bottle service in Florence:
You can reach out to us via WhatsApp at +39 3293627079